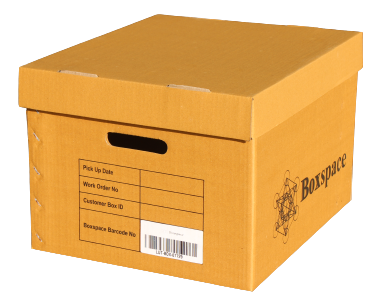 Boxspace Solutions Pvt Ltd. is a storage and management company based out of Thane, Maharashtra. Our specialized storage and management expertise is available for both individuals and corporates to address their specific requirements. Our customized solutions leverage 6 years of experience and encompass multiple industries and verticals.
Our corporate services include comprehensive solutions for record management (RMS), scanning, business assets and Ecommerce order fulfilment.
Our individual services include open flexible and dedicated rooms for self storage solutions.

Corporate Services
Our Records Management Services (RMS) are designed to provide offsite and onsite storage and management services that are customized to the corporate policies and processes of our customers. Our customized services offer a solution that addresses the challenges of active and archival records. Our trained team of professionals will collect, barcode, box and store your files and documents. Our software ensures accurate and timely retrievals of both physical and electronic data. We offer dedicated record rooms at our facility for corporates with specific document requirements (loan files, agreement files, etc.)
Our Digitization Services for documents is critical in ensuring data availability online. The work from home (WFH) era requires instant access to information and we have scanned crores of documents to enable digital access to information. Our scanning Process can be extended to include document auditing, data capture, verification and validation services
Our customized Business Asset solutions have been implemented to store and manage different business assets like uniforms, stationary, marketing materials, high value stock, Sports equipment, IT equipments, furniture and fixtures. We offer corporate relocation services that include packing, moving and unpacking services for office movement.
In the age of Ecommerce, our expertise in storage and management has enabled small and medium entrepreneurs to focus on selling their products online, while we manage the fulfilment and returns. We work with all the major market places to ensure timely and accurate deliveries. Our network of last mile delivery partners ensures our customers can focus on sales to any part of the country.
Individual Services
Our Self Storage services for individuals are designed to offer expandable open storage, locked dedicated room and indoor bike storage. Our services include manpower, transport and packing materials like cartons, labels, tapes and wraps.
Open Storage - Secure and demarcated warehouse storage, with no minimum space or time commitments. Our open flexible storage solutions are ideal for customers who are renovating their homes, moving home or just need a little extra space for their belongings.
Locked Rooms - Dedicated and monitored rooms for your precious memories and possessions. Our dedicated rooms are available in 3 sizes and come fitted with CCTV, smoke detection and access control to ensure complete security.
Connect with us to get the best deal
Make An Appointment Today To Store Anything, Any Size, Any Duration
Our History
2015
Started With 3000 sq. ft. warehouse for self storage
2016
2017
2018
Increased to 50,000 sq. ft.
2019
Increased to 200 customers and 75000 sq. ft.
2020
Boxspace Solutions Pvt. Ltd. was founded by Mr. Carl Cooper and Mr. P. V. Jose in 2015, both having over 20 years of experience in information management industry. The leadership team has successfully launched multiple startups in industry. Our professional operations team has many years of experience in the logistics and information management industries. Our combined experience in handling business critical processes and divisions ensures a smooth service delivery.