Our Records Management Service ensures protection and organization of your business records throughout their life cycle. Our services include collection, segregating and sorting, boxing, barcoding, inventory creation, secure storage on racks, restricted access for retrievals, data protection, secure shredding and document scanning/imaging solutions. This enables your business to operate efficiently and enhances your corporate disaster recovery plan.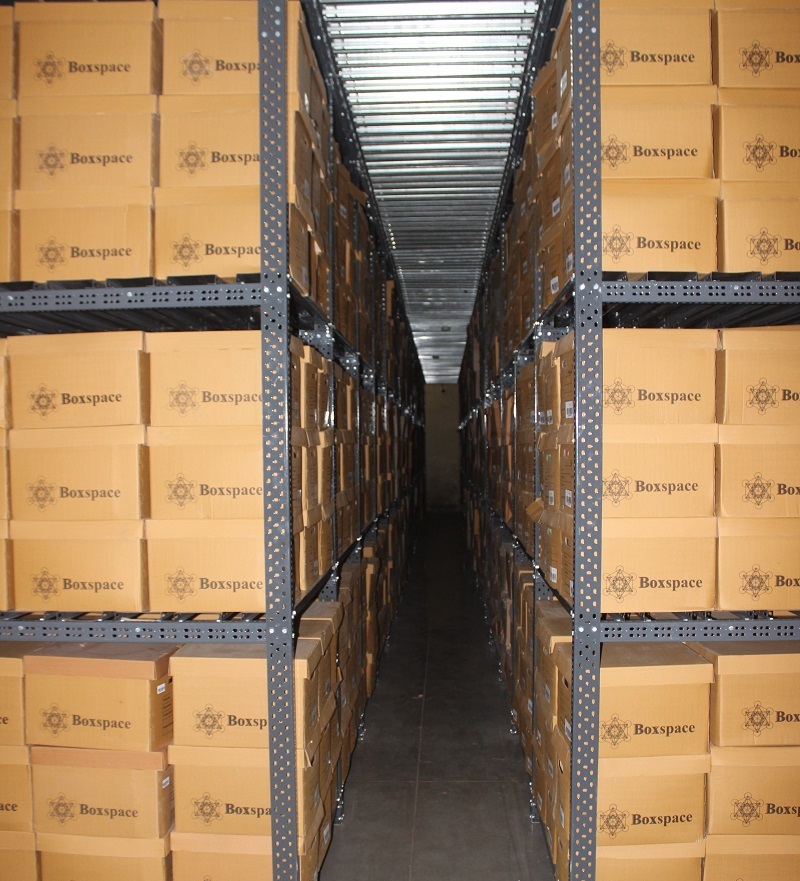 Active Records Management
Managing active records can be challenge for any business. Having immediate access may mean having to incur the expense of additional office space for the purpose of storing files and documents. Businesses have to incur additional cost for storage infrastructure like racks or compactors and additional manpower resources to avoid misplacing and mismanaging files to ensure regulatory compliances. Our solution efficiently manages the storage and retrieval of your active files.
Our secure records centre is equipped with multiple safety and security features and an inventory tracking system that facilitates rapid retrieval and delivery of your files. Each file is individually bar-coded, assigned a unique shelf-location and tracked, ensuring your critical information is available at any moment's notice.
At the time of requesting the file location is verified, file bar-code is scanned and its status is automatically updated within our inventory tracking system. The file is then placed on a GPS tracked vehicle and delivered to the authorized requestor by our team.
We offer multiple delivery options like Urgent (2hrs), Express (same day) and Standard (next day) to all our customers. We maintain a strict chain of custody throughout the retrieval and delivery process to ensure the security, confidentiality and privacy of your files and documents. We manage and provide a complete audit trail of all transactions and activities of your offsite inventory.
Inactive Records
Our solution for inactive records starts with auditing the inventory list based on predefined criteria. Records identified as inactive are then digitized and renamed as per the file description. The digitised records are the backed up on an external HDD and are kept for regulatory compliance and access. The physical files are then stored as inactive records at our record center and are archived at a lower cost. The digitisation of these critical archived documents will ensure that the company has easy access to the information, while reducing the cost of storage.
Shredding Service
Boxspace shredding service can help businesses and individuals. Our shredding services ensures secure destruction of your sensitive paper documents. Boxspace offers customized shredding services to businesses and individuals by choosing one of the following options.
Scheduled document destruction.
One time document destruction.
Self-drop document destruction.
Storage And Management Process
Connect with us to get the best deal
Make An Appointment Today To Store Anything, Any Size, Any Duration
Features and Benefits
We protect your assets with multiple levels of safety and security measures.
Features
Active & Inactive File Management
Onsite & Offsite Storage options
Electronic & Physical File delivery
Benefits
Assured security and Confidentiality
Restricted and Accurate access
Assured Regulatory Compliance